Your Quick-Start Guide for The Basics: 
Getting TO and THROUGH Selection
There are three phases of tactical fitness and to get through BUDS you need to master only two of them. Many people miss one of more phases and quickly become an attrition statistic. Here they are:

Phase 1 - Getting TO the Training - Qualifying for BUDS requires crushing the PST, but also passing MEPS (medical review), ASVAB, and other tests such as criminal records and finanicial checks (not in high debt).  Most of the attrition actually happens here due to people not qualifying for other reasons than physical fitness. Many also fail to pass the PST with above average scores thus ending their spec ops dream before they even start boot camp. My rules in this phase are the following:

- Be a Better Recruit - Do not even talk to a recruiter until you are crushing the PST. 
- Timeline - Your preparation may take time. Understand the recruit timeline and have a performance starting point - not some arbitrary timeline
- Learn How to Crush the PST - Actually train for the PST if you want to be competitive. BUT your training does not stop then. 
Take the PST so many times you create a strategy for success and can pass the test even on a bad day. 
Phase 2 - Getting THROUGH the Training - To become a SEAL (or any operator) you will have to pass a basic training, advanced training / prep school, then the actual selection in this case BUD/S. (Basic Underwater Demolition / SEAL Training). 
Phase 3 of Tactical Fitness - Operator Maintenance. You will maintain your fitness and tactical skills so you are capable of the demands of the job. This phase does not look like the above two phases with butt-kicking cardio and high rep calisthenics. In fact, a major part is about recovery and learning to alleviate the stresses of the job. One thing you will learn if this is your career, you will be older longer than you are younger in this profession. Your longevity matters. Longevity is the Mastery of Recovery.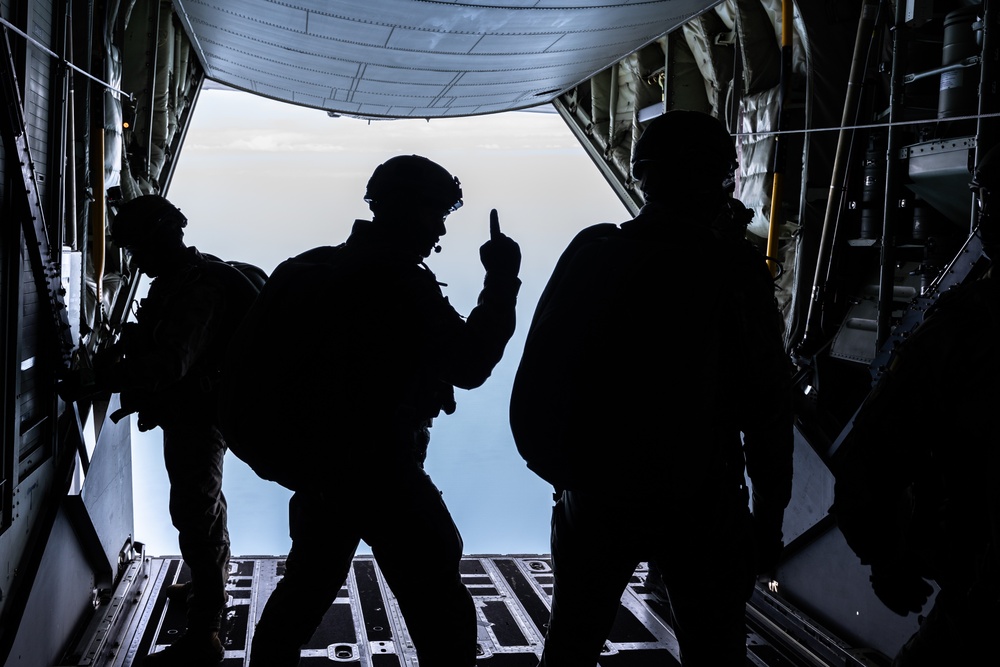 Here is some information to help you focus on EVERYTHING you physically need with the journey:
Once You Understand the Above Check Out the Steps You Need to Take:
- Step By Step Process to Getting Your Special Ops Contract

- Fully Understand the requirements to joining the military (Medical Review, Criminal Record Check, ASVAB, Physical Fitness Standards + PST Scores, etc)
- Find a Recruiter and Set Up an Appointment (Know what you need to bring into the meeting)
- Be Honest and Prepared to Answer Questions about HIgh School Diploma, Criminal Record (even Speeding Tickets), Drug Use, Physical / Mental Health)
- Understand that Navy SEAL Training (as well as these other professions) will be the hardest thing you have ever done so far in your life. Know Your WHY!
- Be prepared to commit to at least four years in the Navy regardless of your success or failure at BUDS (or other Spec Ops Schools)
INFORMATION:
Read this (links included - articles and videos)
So You Wanna Be a Frogman - Check out this list of articles / videos you need to watch. 
Do not join the spec war training pipeline based on a time - do it based on your physical conditioning as it may take more time.
Advice for Teens Who Want to Start Preparing 
Now how about your durability - strength numbers 
Who is Stew Smith? Coach, Trainer, Author, Podcaster: I'm the former Navy SEAL that special ops candidates go to for books, ebooks and online coaching to prepare themselves to get to and through intense tactical assessment and selection programs and qualify for service in their chosen tactical profession.  See More at StewSmithFitness.com
Where to Find More

 Information About Optimal Performance Training Programs
When you start training again, consider the seasonal tactical fitness model.  I call it A WAY to train and obviously not the only way to train. But it offers the opportunity to never neglect your weaknesses, helps with flexibility and mobility, but will also put you at a level of physical abilities where you are happy with your overall ability to just about anything. We have a systems where the seasons dictate our training. When it is nicer outside, we tend to run and do more calisthenics.  When it is colder and not so nice, we lift more, run, less, and still maintain our outdoor activities with shorter runs and rucks. Check it out: Seasonal Tactical Fitness Periodization System.  
My most recent programs that walk you through these four cycles with 12 weeks of each season in two programs. 
These Seasonal Tactical Fitness BLOCK Periodization programs will walk you through 4 x 4 weeks cycles with 16 weeks of each season in two programs. (32 total weeks)
Navy SEAL Workout Phase 1
Navy SEAL Workout Phase 2 - 3
Navy SEAL Workout Phase 4  Grinder PT
Navy SWCC Workout


Army PFT Workout (Prep For Rucking, OPAT, ACFT)
Army Special Forces / Ranger Workout
Army Air Assault School Workout
Army Airborne Workout
Advanced Running Program - Special Ops Supplement Plan
USMC RECON / MarSOC Workout
USMC OCS / TBS Workout
USMC IST and PFT
The Combat Conditioning Workout
Air Force PJ / CCT Workout  Battlefield Airman Prep Course
The UBRR Upper Body Round Robin Workout / Spec Ops version
The Coast Guard Rescue Swimmer / Navy SAR Workout
The Service Academy Workout (West Point, Navy, Air Force Academy)
The Navy, Air Force, Marine Corp Boot Camp Workout
The FBI Academy Workout  |   FBI Workout Vol 2  
The DEA Workout
The FLETC Workout - Ace the PEB
The PFT Bible: Pushups, Sit-ups, 1.5 Mile Run
The Fire Fighter Workout - Ace the CPAT
Online Coaching Options
Online PT CLUB - Weekly Workouts created personally for you.



New Member's Only Content / Services Program!
If you want access to years worth of workouts, many of the top eBOOKs, favorite workouts of the week, free fitness APP, closed Facebook Group, video / picture library of exercises, and more access to LIVE Q/A sessions check out the Stew Smith Fitness Members Section. 
The dashboard below has the links to all the information, archives, videos, and links to workouts, podcasts, live Q and A lessons. 

Questions?  Just email - Stew@StewSmith.com
At

 

StewSmith.com

 

- List of Products and Services
Stew Smith Fitness