• Stew Smith • BUDS • candidate • durability • jeff nichols • pst • recruit • selection • spec ops • stew smith • strength
Work to Achieve These Scores / Times on the Following Events(Then - You MIGHT be Ready) Jeff Nichols and I recently did a Tactical Fitness Report on how we assess candidates throughout the process of training.  Not just as an initial assessment, but this chart can help you see where you meet up on the spectrum of training that will place you in the top 25% of candidates in spec ops selection programs.   The Tactical Fitness Report (video) The Charts and Exercise Standards of Selection Preparation TRAINING PROGRAMS FOR YOU - IT DEPENDS ON THE FOLLOWING:- your athletic history (sports/training...
---
• Stew smith • 12 weeks to buds • air force CCT • air force pj • army ranger • army sf • army special forces • BUDS • BUDs prep • eddie gallagher • fire fighter • interviews • jeff nichols • marsoc • mr ballen • navy seal • podcast • recon • special ops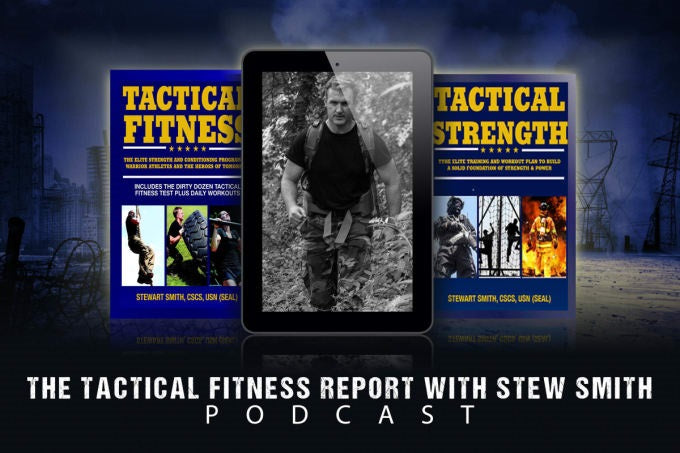 To, Through, and After Podcast Series The To, Through, and After Podcasts have been growing in popularity over the past year.  These are interviews that Stew Smith does with various people who have a story to tell about their journey before they decided to serve their country or communities in one of the tactical professions (military, special ops, police, fire / rescue).  See the videos below for the shows or go to iTunes / GooglePlay podcasts and search To, Through, After with Stew Smith within the Tactical Fitness Podcast with Stew Smith programs. Enjoy To, Through and After with former...