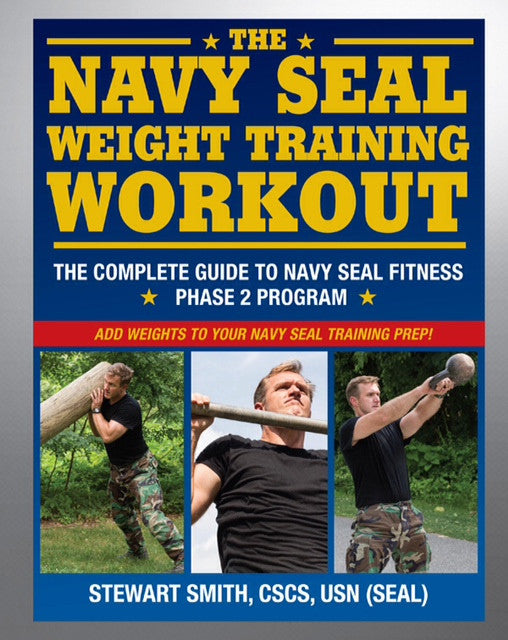 stew smith fitness
noBOOK - The Navy SEAL Weight Training Workout by Stew Smith
NOT AVAILABLE AT THIS STORE - YOU HAVE TO ORDER IT FROM AMAZON.COM:

DO NOT PLACE INTO THIS CART - USE THE AMAZON LINK ABOVE!
DO YOU NEED A WINTER LIFT CYCLE THAT WILL ALSO MAINTAIN YOUR RUN AND SWIM TIMES?  THIS IS IT. 

Navy SEAL Weight Training Workout is a proven method of adding weights to your Navy SEAL or Special Operations training preparation. This is the second phase of the Complete Guide to Navy SEAL Fitness book that only incorporates calisthenics, running, and swimming to help prepare for the tested elements before and during training.
Get TO and THROUGH BUD/S OR other challenging special ops training programs with this training plan. 
Learn how to add barbells, dumbbells, kettlebells, logs, sandbags, rucks and more to build a stronger, durable, more stable foundation and maintain/improve your run and swim times.  Prepare for the heavy lifting of training under logs, boats, fireman carries, and other tactical fitness events at the same time and keeping up with the challenging running, rucking, and swimming events. 

---
Share this Product