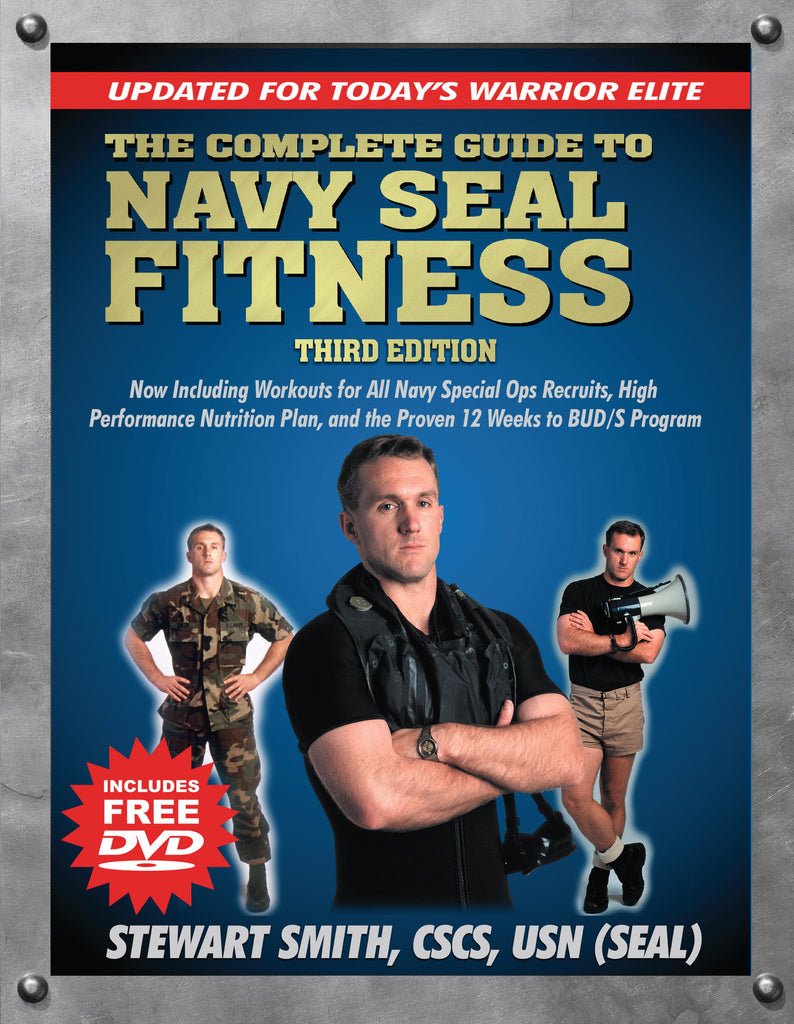 stew smith fitness
noBOOK - The Complete Guide to Navy SEAL Fitness (READ DESCRIPTION BELOW)
OUT OF STOCK - DO NOT PLACE IN SHOPPING CART... SEE AMAZON LINK BELOW:

if you want this book you need to go to Amazon.com - link above....
IMAGINE THIS: You arrive at BUD/S, unsure if you are fully prepared, but after a few days, you soon realize you got this! These programs will do that for you. Sure, the journey will be difficult and your WHY will be challenged in the year of BUD/S and SQT, but you can rest assure that you will be physically prepared. This confidence will help you to keep the thought of quitting out of your head. You will build mental toughness one day at a time - Get on a program today!

Are you worried about challenging yourself with quite possibly the toughest training in the military? Are you durable enough? Do you have the work capacity to last all day and well into the evenings? 
Quite simply, this book works! Now you can get the fourth revision / update with new information on getting to and through SEAL training. This program is focused on muscle stamina and endurance by turning strength exercises like pushups, dips, pullups, lunges, and squats into endurance / stamina exercises. Add in running and swimming with and without fins and you have a program that builds a foundation of fitness to be competitive at BUD/S and other spec ops schools. 
Try the workouts that have worked for many successful BUD/S graduates as well as other special ops units.  You will need a pool, a place to run, and a pullup bar. Most everything in this 12 week cycle is high repetition calisthenics, running and swimming.  There are weight lifting programs in the books Tactical FItness, Tactical Strength, and Navy SEAL Weight Training Workout that many will do after building a solid foundation of endurance and high rep muscle stamina with this program first.

If you have done the 12 week workout in the past - this book has the same hardcore workout in it PLUS easier workouts to build up to the 12 week plan.

THIS BOOK WILL BE MAILED FROM AMAZON - IT IS NOT A DOWNLOADABLE
________________________________________________________

Testimonial: I have purchased the Navy Seal Guide to Fitness twice in my life. I first used your book to train before joining the Army. I have been the PT award in Basic Training, At Warrior Leaders Course, at the Advanced Leaders Course, I have graduated SFAS, I was the distinguished honor graduate of the Advanced Leaders Course, Pathfinder School, The reconnaissance and surveillance leaders course, and the Civil Affairs Specialist course. Thanks for your help.

________________________________________________________

Place what you would like written for the signed copy in the comments section of the order form...
---
Share this Product