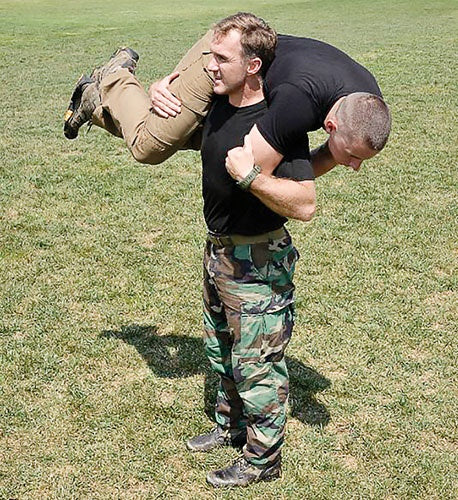 Stew Smith Fitness
NEW - Platinum Coaching Program with Stew Smith CSCS
This is a Pivotal Moment When Your Life Changed...
Time to Turn Your Life Around!
This Program is for Those Who Need Extra Help to Learn How to Better Deal With Their Busy Life and Fitness / Health and Wellness Training 
Consider this the intervention you needed with fitness coach and former Navy SEAL Stew Smith (CSCS)
A recent Premium customer stated that he felt bad about taking up my time with "non-fitness related" issues. I realized that most of the reasons why people DO NOT exercise  are non-fitness related issues. I decided to create this program to be used as sort of an intervention to help you wade through the "non-fitness related issues" so you can be better equipped to create a new fitness habit.  That is what this program is all about. 

I have been in the fitness business for 25 years now and exercising for 40 years (since age 13) so I have seen it all when it comes to issues that interfere with our fitness schedules. in 1999, I transitioned out of the Navy SEALs after 8 yrs, became a husband and a father, and self-employed writer/author/trainer for all  of those years.  If there is a reason why you are not able to train due to life's stresses, I have seen it. I am here to help you figure this out.  Are you ready is the question?
You get everything that my other programs offer with personalized fitness programming arranged to fit into your lifestyle, daily texts, phone calls to answer your questions, but with the Platinum Plan you simply get more coaching and my time.
This can be any of the following and more:

- intake assessment (we assess every area of your life)
- personalized fitness coaching / training
- fitness business coaching
- balancing life's stresses coaching
- goal creation and pathway development
- time management, or
- just an ear to listen to you vent frustrations about your current path and future journey - and an encouraging discussion or a kick in your butt - whatever is needed. 
We can build a program that works for you together for your personal goals and help you fit it into your day with the equipment you have available.  Let us be your training partner and coach.
What Plan is Right for You? PT CLUB, Premium Plan, or Platinum Plan 
Simply call me and I will explain the differences but each layer of the online coaching received personalized training at a minimum each week of the program. The higher priced programs just receive more of my time each week.  
People who use the Premium or Platinum services are not seeking special ops programs - you better not need external motivation for what you are trying to accomplish! 
The customers on the Premium and Platinum Program are regular people who have a work and family life, need basic health and wellness advice, and have fallen off the wagon over the years.  Maybe you spent a good chunk of your life working, succeeded financially, but neglected your health, wellness, and other life's joys.  Now you want to be an asset again and not a liability with providing assistance for your family or potentially dangerous situations that sometimes occur in life. 
Why a New Level of Training? 
There are many people who have the means and neglected their health and family life accumulating wealth for over 20+ years.  Now they are in a position to focus more on life and they realize they need to get into better shape to truly enjoy it.  A Premium member who took full advantage of the program gave me the advice to create this Platinum program as he felt guilty taking up my time with so many "non-fitness" weekly calls. He stated he would have paid 10x this amount for the help in motivating and inspiring him to move more, eat better, and learn how to better balance work and personal life.  Now he is playing with his grand kids instead of missing out on the important little things in life that truly matter. 

Work out online with Stew Smith and reach your full potential with fitness / health / longevity other goals. 

I am your accountability buddy! 
- Weekly workout personally developed for you sent every week for three months or until you receive 12 weeks of workouts.

- Full assessment - sleep, exercise, drinking, food intake, work, life goals...etc...
- Daily email / text contact as needed

- Phone conversations (as many as needed per week)
- Text 911 to me when you need immediate help. 

- Weekly Coaching Sessions - no time limit but usually average 30+ minutes. We focus on your fitness, performance goals, but also open up to other areas such as motivation, business, nutrition, stress mitigation, fitness recovery skills, and other topics you need advice on.

- Video critiques of lifting, calisthenics, swimming, running, other events as needed.

PRICE:  $3499 for Three Months of weekly training.  Then it is up to you if you want to sign up again.  There are many who have been on the Premium or PT CLUB programs for over 5-6 years in a row now and can score as high on a PT test as many 20 year olds - even though they are in their 50-60s! 
After this initial 12 week Platinum program, you get a bonus 12 weeks on the Premium program. So you get 24 weeks of personalized training / coaching. 
- Please feel free to call Stew Smith 410-271-0837 or email at Stew@stewsmith.com before purchase if you have questions.  I completely understand about talking to a human before making this investment in yourself. 

Call me - 410-271-0837


PS - I will send you a questionnaire after our discussion / purchase and get you set up for membership and on my schedule. 
---
Share this Product
---
More from this collection