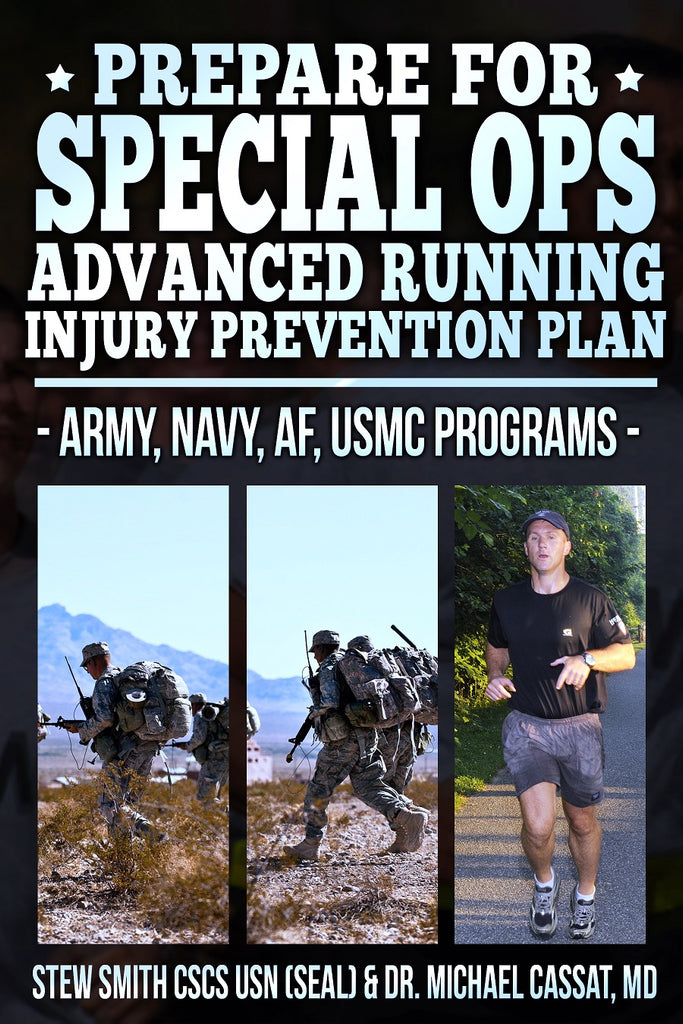 Stew Smith Fitness
EBOOK-so: Special Ops Running Program (Advanced)
Build up from 15 miles a week with this progressive 25 week program that builds speed, volume, and running conditioning to 35 miles per week. 
***This is NOT a beginner running program***

Dr Michael Cassat and Special Ops Fitness Author / former Navy SEAL Stew Smith CSCS combined talents and created a running supplement plan that solidly builds a foundation for longer distance running.

Dr. Michael Cassat, MD is a Sports Medicine Physician in Little Rock, Arkansas and specializes in the prevention and treatment of traumatic and overuse injuries using non-surgical treatment of athletic injuries. He is skilled in the treatment of musculoskeletal injuries in patients of all ages. Dr. Cassat focuses on fitness, prevention, and rapid return to activity especially with military and law enforcement personnel, and endurance athletes including triathletes, cyclists, and runners.

This eBook features a 25 week progressing running program that will supplement your current workout routine and build a solid running foundation over time. You will greatly benefit from progressing your running from 15 miles a week to 35 miles per week.

This is also a great program for those seeking to run their first half marathon. It is complete with exercises to strengthen hips, core, and leg muscles, as well as stretches and foam roller exercises and tips for injury prevention when running. Adding a mobility day once a week is also something that can enhance your running and help you prevent injury. 

You should already have a solid base of 15-20 miles per week before starting the first week of this plan. It is ideal for those seeking Special Ops training programs that require multiple timed runs, rucking, and longer distance events.

Stew Smith has been published several times, writing about Special Ops level fitness preparation programs.

For more information see his website at StewSmithFitness.com.
---
Share this Product
---
More from this collection