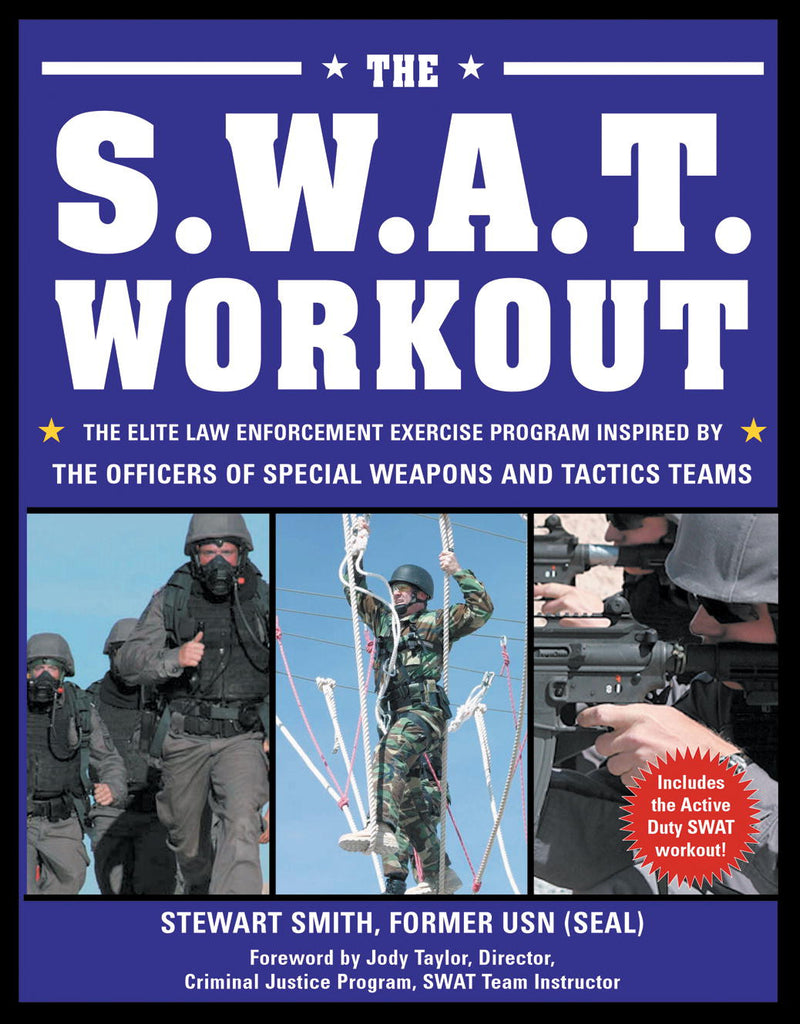 stew smith fitness
noBOOK - The SWAT Workout by Stew Smith
NOT Sold Here:  Go to Amazon

 The SWAT Workout describes the rigorous physical training tactics employed by America's Special Weapons And Tactics teams. The book outlines two six-week programs of calisthenics, weights, and speed drills as well as a twelve-week program designed to keep physical performance at a top level, in a reference that is complemented by demonstrative photographs and nutrition tips.

Here is an all in one workout program that will help you

1 - Enter the police profession to prepare you for police academy type fitness

2 - Enter into federal, local SWAT / ERT teams with proven program to increase your fitness level and get you SWAT selection ready

3 - Maintain SWAT Level fitness for optimal performance in flexibility, strength, agility, and endurance.

__________________________________________________________

Testimonial: I wanted to thank you for your swat workout . I am a 51 year old firefighter /paramedic /peace officer and was trying to become a tactical paramedic . I am presently on my third six weeks of the SWAT candidate workout and have gone from 235 to189 in weight . I could not climb the 28 ft rope on the o course and I just conquered it a week ago. I just made the team and they are sending me to schools for tactical medic and swat in the next 2 months. I'm sure you have plenty great testimonials about your books , but I wanted to give you one more and say that I would recommend it to anyone and everyone! Thanks again

___________________________________________________________

This is a book and requires shipping.
---
Share this Product