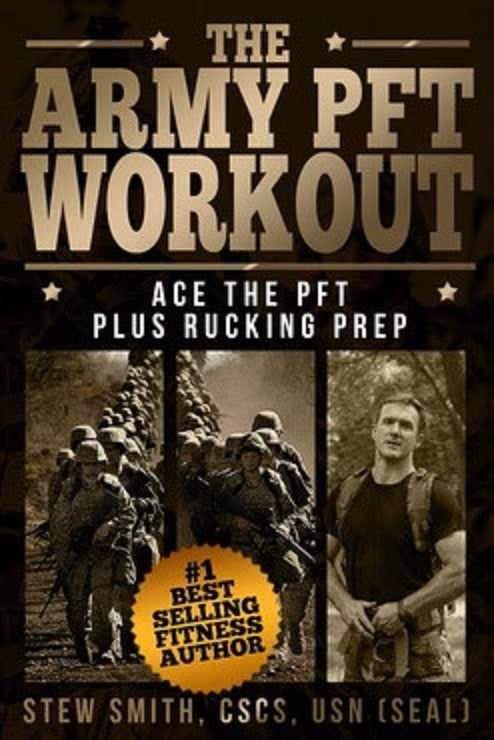 stew smith fitness
01BOOK - Army CFT, OPAT, APFT Workout (plus Rucking Prep)
Proven Twelve Week Plan! Updated to Prepare for Recent PT Test / Training Changes
Are you about to enter boot camp, OCS, ROTC,or attend West Point? Or are you in the Army and want a better score on the Army physical fitness test, OPAT, or ACFT? If so - learn how to ace the push-ups, sit-ups, and 2 mile run and all the new exercises added in 2020 with these proven workouts that will help men and women take the stress of fitness testing and turn it into stress relief. It works - ask Stew Smith at stew@stewsmith.com.
Now, it is not just the APFT you must prepare for, but you need to master the Occupational Physical Assessment Test (OPAT) and the new Army Combat Fitness Test (ACFT). The Army PFT Workout has been updated in 2020 to answer all the fitness test changes occurring this year.
Master the Army PFT / CFT  as well as other courses of instruction the Army has like:

Recruit Training, Airborne, Air Assault, Ranger, SFAS, Q Course...etc
Prepare for daily runs and longer ruck marches with this progressive training plan. Work Smart - Get Stronger!
This is a BOOK and will be mailed after purchase.  If you prefer the EBOOK see this link.  Army PFT, CFT, Rucking Prep Program
---
Share this Product