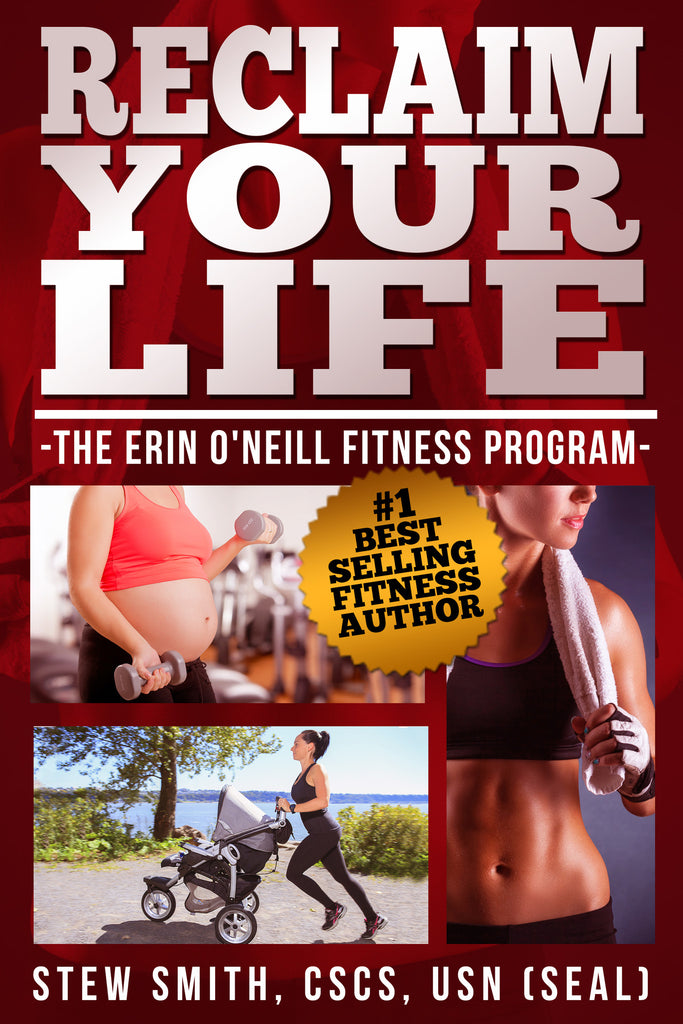 stew smith fitness
EBOOK-civ: Military Spouse /Beginner Workout (Erin's Plan)
MEET ERIN O'NEILL - As a former military spouse and Mother of three, Erin is helping StewSmith.com reach out to those men and women who need some help with a program.

As a client of StewSmith.com last year, Erin has shed nearly 75 lbs, got super fit, and is now available to help you fit fitness into your schedule. You can email Erin directly with questions of how she did it, what motivated her to move and lose the weight, and how she stuck to it! And as always, you can email Stew if you have any other fitness related issues.

Using the original 45 Day Plan as a model, the NEW and updated 45 day plan plus 4 more weeks of Intermediate workout is now here!

New pictures, exercises, workouts, nutrition / food plans, and workout charts complete the new generation of beginner / intermediate fitness at StewSmith.com. Plus you get Erin's motivational story and guidance!!!

If you are seeking to get back into shape and need a plan that is challenging but not going to cause pain and injury, then this NEW Basic Fitness Plan is for you. This program is IDEAL for those military spouses wanting to surprise their loved ones while on deployment. Do you need to lose weight prior to attending training? Or lose weight to be within height and weight standards to be accepted for a government public service position? If so - this plan can help you if you TOO want to serve!

Complete with calisthenics, stretching plans, dumbbell exercises, and easy cardio can be done at home without a gym membership.

More than a year of testing has been done with this workout. On average, people lost at least 25 lbs doing this workout and became fit at the same time!

It works! Just try it. Give it 12 weeks and it will change the way you look - give fitness a year and it will change your life! PROMISE!

ONLY IN EBOOK DOWNLOAD FORMAT - DOWNLOAD NOW!!!
---
Share this Product
---
More from this collection