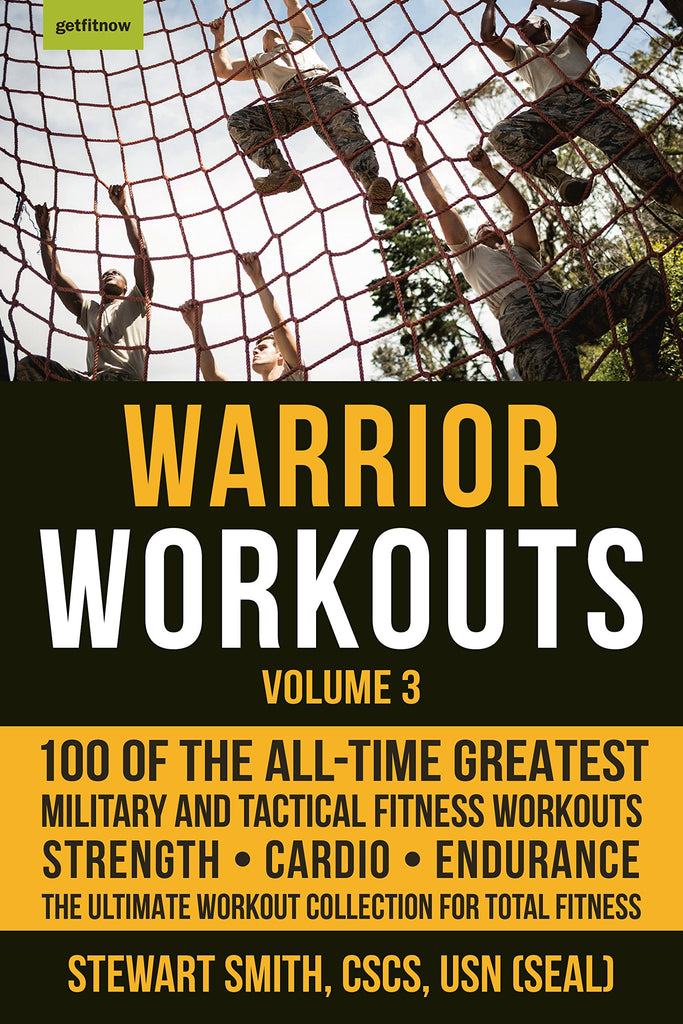 Stew Smith Fitness
noBOOK - Warrior Workout Volume 3
OUT OF STOCK - ORDER FROM AMAZON - SORRY BUT you can order it from Amazon still:


This book is part 3 of the Warrior Workout Series.  Like the other two books, this features 100 individual workouts from the following books.
Also called Stew Smith's Greatest Hits Album! Here are the programs with some of the favorites ever written about:

Complete Guide to Navy SEAL FItness
Tactical FItness

Tactical Strength

Navy SEAL Weight Training
Stew's Local Heroes of Tomorrow Workouts
Get fit now with these awesome collections of workouts designed by a Stew Smith CSCS for maximum fitness, strength, endurance and total conditioning.

Warrior Workouts, Volume 3 will not disappoint. Developed and tested by best-selling fitness author and expert Stew Smith, the workouts in Warrior Workouts, Volume 3 will challenge you like no other exercise program available. Drawn from essential training and workout plans used for police officers, military spec ops, and firefighters to keep them optimally fit, the book offers more workout collections for result-driven fitness. If the only easy workout was yesterday's then this collection delivers.
---
Share this Product
---
More from this collection