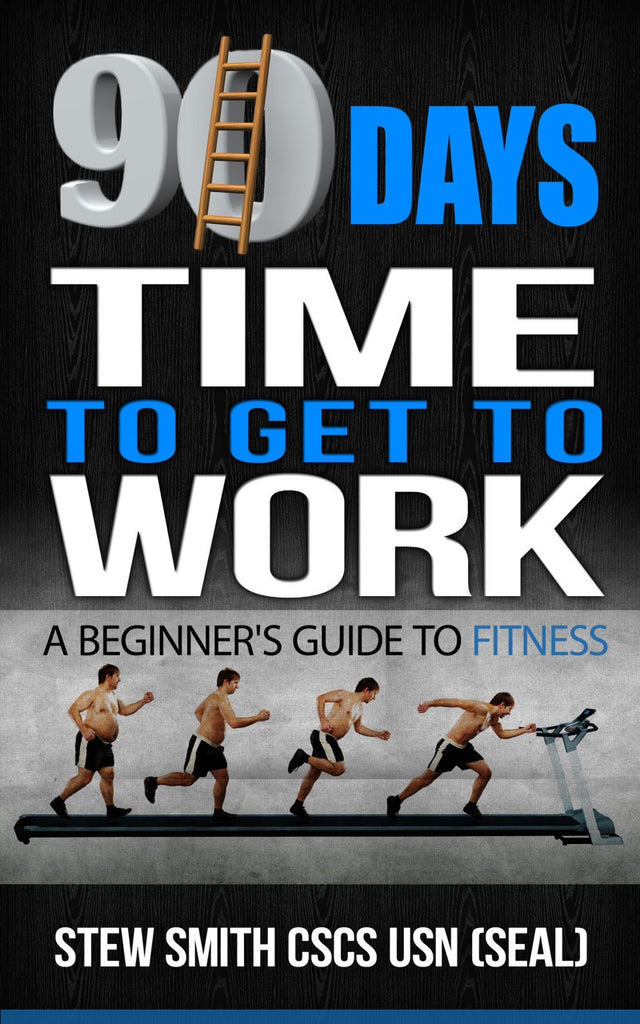 stew smith fitness
BOOK-b: The 90 Day Beginner Plan
BOOK VERSION - Looking for a place to start? This is it. This is designed for men and women who need to focus on basic conditioning.  Even if you have not exercised in years, this book can slowly get you on your way to a new you. Plus, Stew is here to help you out along the way - just email him at stew@stewsmith.com.

This program has helped thousands meet their goals in as little as 45 days! We also added the 45 Day Intermediate workout chart to this program = total 90 day workout!
______________________________________________________

From a customer: "I followed the FREE 45 day plan, the stretching guide, the work out plans the run plans, I went from 313 to currently 209 (just 9 more to go for the army and then more during basic) from not being able to do one push up to doing 70 on average every other day, from sit ups that hurt after 10 to doing 100+ with no problem, from having a rough time walking 1 mile to running 3.5 miles every other day with a 2 mile time of 19:21 (still working on that). My wife is cannot believe the different man I am today. Once again thanks for the great site." Jason
________________________________________________________

This product is a book in softcover coil bound format. We will mail the book to you.
This 90-Day Plan has been a best selling book of Stew Smith since 2000. You cannot argue with results. This is a starting plan for folks who need to exercise and have either never done so or have not been active in years or decades. This is the plan to get you moving in as little effort as 20 minutes a day. Eating and drinking water tips also included to help you with both sides of the calorie IN and calorie OUT equation.
---
Share this Product
---
More from this collection