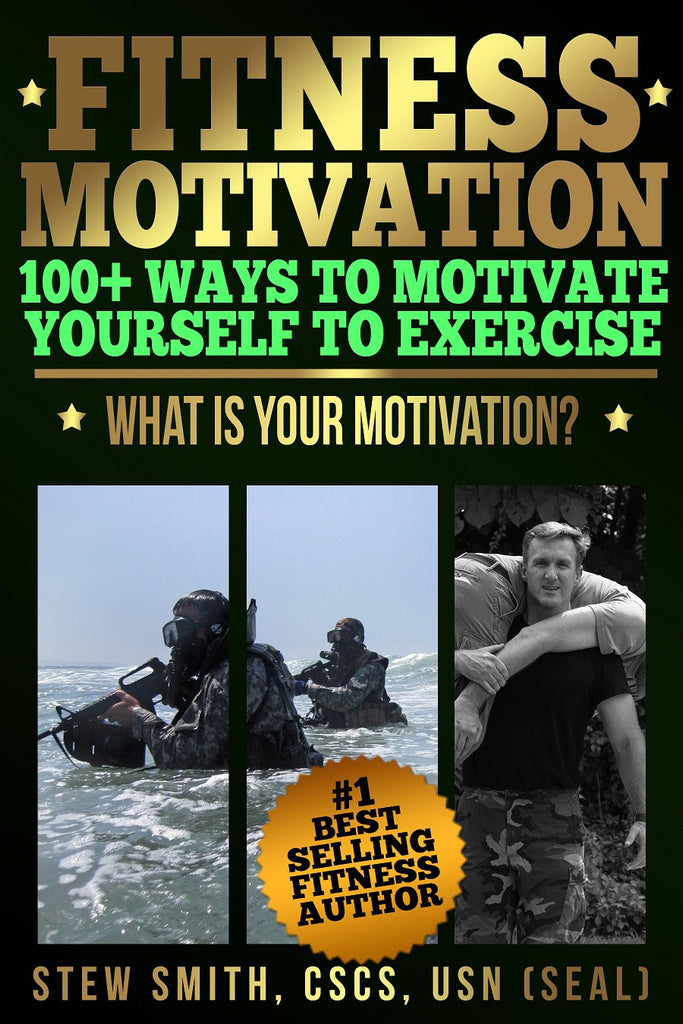 stew smith fitness
EBOOK - 100+ Ways to Motivate Yourself to Exercise
What motivates you to work out every day?
I felt compelled to share the variety of reasons to get up and start moving. You only need one to be effective, but having some backup never hurt. These come from you - my readers. Well over 100 reasons to get motivated and start training. Some of these are very powerful and makes you say, " I really have no excuse to skip today's workout."
Many of these answers have a service related theme to them as most of my readers are military, police, fire fighters or those training for the public service professions. Staying fit can be the difference between life and death in these jobs. These guys get it.
Most of these motivational reasons to train can be grouped in the topics below:
Family and Health – Living longer and stronger for my family. Stress relief can go in this group too as it is the biggest killer to us all every year.
Competition – Having a race or event to train for helps push them when they feel like skipping a day.
Team Mates / Work Out Partners– Having teammates, work out partners, or buddies whether at work or still in school keeps many moving.
Fear of Failing – Many just want to push themselves so they do not fail certain programs, races, events, or even themselves.
Calm the Inner Demons / Proving Others Wrong – Many people like to conquer the lazy person in their head or prove others wrong who doubted them.
Regardless of your fitness goals, profession, or what motivates you just to get up out of bed every day, find that passion inside you and make yourself better with a short period every day to do some form of activity.
Never Quit!
Stew Smith
* NOTE - this is a downloadable product. You will be able to access the ebook download on the confirmation page after your purchase.  Download it - print it out or keep it on your phone for easy access.
---
Share this Product
---
More from this collection